50. They have been together for thirty-sumthin'years.
49. They have always been down-to-earth and well-grounded and didn't let success rule them.
48. Each and every one of them have their own unique personality.
47. The fact that they name everything after them (i.e., Dramatic Players, the albums "Dramatic Experience", "Dramatically Yours", "Mellow Drama", etc...the lyric in the song "Baby Boo"..."I get dramatic widchoo cuz I'm your Baby Boo!).
46. The fact that they combine modern, hip songs with classic Dramatics-style songs in the 21st century.
45. Their uniqueness.
44. In addition to being singers, each one of the Drams manages to fit other jobs into his busy agenda.
43. Their songs are filled with meaning.
42. All five of them complament each other because they are all so different from one another.
41. They work so well onstage with the Dramatic Players to create an excellent performance.
40. They have an extremely dedicated fan club.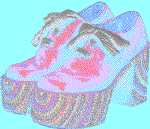 39. Cutting-edge personal style.
38. Even after all these years, the guys are better than they ever have been.
37. They interact with their audience during the concerts.
36. They truly know how to entertain their audiences.
35. Not only do the Drams sing, but they also
act
.
34. They haven't had too many
major
personnel changes.
33. The latest Dramatics album, "Look Inside", is one of the best albums they have ever released.
32. They are and always have been an extremely classy and dignified soul group.
31. Larry "Squirrel" Demps, who left the group in 1981, is still included in local group activities and even made an appearance on the Dramatics' 1997 Christmas album.
30. Excellent choreography.

29. Although so many writers and producers are featured on their many albums, the Dramatics often write and produce their own songs.
28. After the hiatus in the early eighties, the Dramatics realized the importance of unity and decided to stay together.
27. They love what they do just as much as we love what they do.
26. Their songs do not condone violence, vulgarity, discrimination, nor exploitation.


25. They admire and respect their predecessors.
24. None of the group members tries to imitate any other singer. Each has his own style of singing.
23. Anyone can tell from their appearance that they maintain themselves very well.
22. The fact that they don't try to look like carbon copies of each other. Winzell wears braided extensions, Lenny wears a long earring, they do their own thing.
21. In the early seventies, psychedelic message songs were ruling the airwaves and in the mid-to-late seventies, disco was very popular...but the Dramatics always combined both of these styles of music with beautiful love ballads and slow jams. In other words, they never got stuck in a musical rut, making only the same styles of songs over and over again. The Drams have always been known for variety.
20. They've always been very independent and never have let a record company rule them, the way some groups do.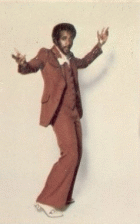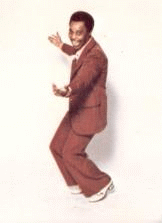 19. Let's face it, this group has chosen the best name one can choose for a singing group, and they certainly wear it well!
18. The names of the group members are written on almost every album, so that each guy gets his well-deserved props.
17. They are five very creative guys.
16. Almost everyone can relate to at least one of the Drams!
15. They give each other props in concert.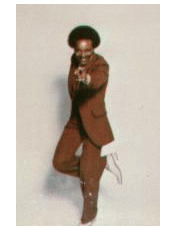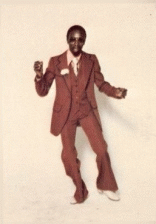 14. They didn't have overnight success. It took them nine years to finally have a hit song ("Whatcha See Is Whatcha Get"). Nine years without a hit, yet they didn't give up.
13.They acknowledge and appreciate their fans
.
12. Each of them take the time to pose for a picture, sign an autograph, or chat with one of their fans.
11. When they meet a fan of theirs backstage, they are extremely friendly and act as if they have known this person for years, even if it is their first meeting.
10. They always give thanks and glory to GOD.
9. They are all lead singers, instead of one guy leading and everyone else singing the harmonies.
8. They have mastered the art of switching leads so subtly.
7. They are true gentlemen.
6. So many fans who have met the Dramatics have wonderful memories to share.
5. L.J., Ron, Willie, and Lenny have been group members since the seventies. Winzell has been a group member since 1994. Their staying power and dedication is incredible.
4. Not all singers have extraordinary voices, but these guys
DO.
3. They give a new meaning to the word "concert".
2. They have proven that they respect themselves.
1. Because the Dramatics' music is FOREVER.