To the most Dramatic websites on the Net!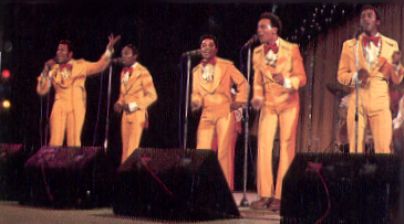 Check out the Dramatics' Official Fan Club website!
Meet the Dramatics' musicians, better known as the Dramatic Players! Brought to you by bass guitar player Mr. Wendal, this page includes pictures, onstage and backstage, from the 70s Soul Jam, Classic Soul tour, and other events! An excellent website!
Soul Patrol...an excellent website on soul music. Contains a Dramatics bio with some sound clips.
All about soul music! Created in 1999 by Dramatics fan LuvNRuffin a.k.a Dramatic Soul, Soul Search is a soul music information powerhouse. A five-star site.
A complete website dedicated to Stax Records. Excellent.
The Lost Sessions: For soul music diehards only! Check out the awesome concert pictures!
Dramatic Soul's picture tribute to the Drams. Great pictures here!
A great bio on L.J. Reynolds, with information on his 2000 solo album, "Love Is About To Start".