A Thousand Shades Of Silver

A closer look into the solo career of the Dramatics' very own L.J. Reynolds.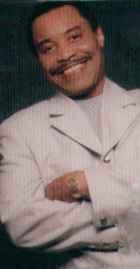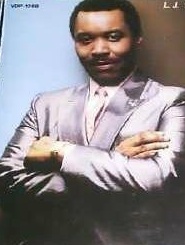 January 2000 January 2001 1987 1989


Overview of L.J.'s solo career

Like his predecessor and main influence, David Ruffin, L.J.'s solo career can be traced back to the days of his early childhood. But at that time, he wasn't L.J., he was Larry. He recorded his first single when he was about nine years old. His first singles were on the Tri-Spin label. "Take Away the Big Hurt" was the name of his first single in 1963, and the next two singles on Tri-Spin were released under the name of Larry "Chubby" Reynolds (because he gained a lot of weight at the time). After he lost all that weight, and became L.J. Reynolds, he recorded with the Relations (his brother, cousin, and two brother in laws). It wasn't until the late 60s that he became lead singer for the group Chocolate Syrup (otherwise known as L.J. Reynolds and Chocolate Syrup). After a falling out with the group (See "DRAMBITS"), he met Ron Banks, joined the Dramatics, and the rest is history! This page focuses on his solo career before and after the Dramatics, as well as his solo projects that he continues to do on the side, since he has been back with the Dramatics. L.J. continues to tour and record with the Dramatics and by himself.

Solo Albums

"L.J. Reynolds" (1981)

1. Key To the World

2. Why Do You Do the Things You Do

3. Tell Me

4. I'm Still In Love With You

5. We Can Work It Out

6. Ain't No Woman Like My Baby

7. Southern Pearl

8. Lonely Superstar

9. I Love Doing What Makes You Happy

"Travelin' " (1982)

1. Words

2. Travelin'

3. Call Me

4. Trust In Me

5. You've Got It

6. Say You Will

7. Special Effects

8. You and Me

9. Let Me Satisfy You

10. Fast Action

"Lovin' Man" (1984)

1. Lovin' Man

2. Don't Give Up On Us

3. Don't Let Nobody Hold You Down

4. Don't Worry

5. Touch Down

6. Love Take 2

7. Weigh All the Facts

8. Love Me All Over

"Tell Me You Will" (1987)

1. Who's Loving You

2. I Will Always Love You

3. This Ring Is For You

4. Magic Love

5. Tell Me You Will

6. He Can't Love You

7. Olivia

8. Tomorrow

9. Got To Give My Love

"L.J. Reynolds (Gospel)" (1991)

1. Through the Storm

2. I Love the Lord

3. Miracle Of Love

4. Jesus Is My Kind Of People (duet with Gladys Knight)

5. Wind Beneath My Wings

6. Ain't No Mountain High Enough

7. Amazing Grace

8. How Great Thou Art

9. After the Years

"2 of A Kind" (Credited to Ron Banks and L.J. Reynolds) (1994)

1. Aces

2. If You Come Back To Me

3. I Wish that You Were Here With Me (Tracy's song)

4. Maddy

5. Our Day Will Come

6. Smooth Sailin'

7. For Realities Sake

8. Finishing Touch

9. Lady In Red

10. Maddy (Gut Bucket Mix)

11. Blessings (A tribute to Alvertis Isbell)

"Love Is About To Start" (2000)

1. Didn't Mean To Hurt U

2. Superlady

3. Silly

4. Don't Go There (featuring the Dramatics)

5. Key To the World

6. Love Is About To Start

7. Nobody But You

8. Down On My Luck

9. Everything Is You


Singles

As Larry Reynolds:

Take Away the Big Hurt/Pretty Please (1963)

As "Chubby":

Sweet Tooth/Searching and Looking (1964)

Please Don't Leave Me/The Bells of My Heart (1964)

As L.J. Reynolds:

Call On Me/Intruder (1969)

We're In the Middle/Stop, Look Over Your Past (with the Relations) (1970)

Let One Hurt Do/Stay With Me (L.J. Reynolds and Chocolate Syrup) (1971)

What's A Matter Baby/The Penguin Breakdown (L.J. Reynolds and Chocolate Syrup) (1971)

All I Need/Cookin' With Nixon (1972)


page hits!