Many great vocal groups in the past have relied on ONE lead singer to carry all of their leads, but not the Dramatics. This quintet has always been a five man lead group, and the songs are always brilliantly delivered, whether the lead singer is Ron Banks, Larry Demps, William Howard, Willie Ford, L.J. Reynolds, Winzell Kelly, or a tall, slender, breathy-voiced second tenor named Lenny Mayes.
Lenny joined the group in 1973, along with L.J. Reynolds, after the departure of William Howard and Elbert Wilkins. Since then, he has taken many leads with the Dramatics, such as the brilliant songs featured on all of their albums since 1973. The breathiness of his second tenor voice, his "last syllable emphasis", and his remarkable personal style set him apart from his group mates.
Lenny in Person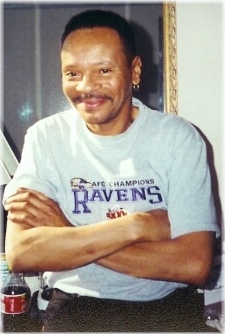 I was fortunate enough to have been able to meet Lenny before he passed away. From the first moment he saw me, he treated me as if we had been friends for ages. That's how Lenny was with all of his fans... we were all special to him.
Previously, I had met the other four Dramatics, but was extremely disappointed that I didn't get the chance to meet Lenny. So nine months after meeting Ron, L.J., Willie, and Winzell, I was going to be seeing them again, and interviewing each member individually. The fact that I would finally get to meet Lenny had me elated. What would it be like to finally meet Lenny in person, after years of seeing him in videos, performances, and in photographs, and hearing his beautiful voice on the records?
Anyone who has watched him perform knows that onstage, he was always energetic, always lively, and always had that adorable smile on his face. And in person, Lenny had that same sweet spirit and that same adorable smile. Throughout the whole time I interviewed him, his cute sense of humor shined through at all times. He cracked jokes between answering the questions I asked him. One of my favorite parts of the interview is when I asked him what were his favorite songs to perform live, and he replied by saying, "You know what... I knew you were gonna ask me that question! I was thinking what I was going to say before you got here! Let's see... 'Whatcha See Is Whatcha Get', definitely, 'In the Rain', and 'Be My Girl'." When I replied, "I know you like 'Be My Girl'... Lenny Mayes in da house!", referring to the famous line that Ron says during the live version of "Be My Girl", he said, "Yeah... Lenny Mayes IN DA HOUSE!!" Then he proceeded to sing a few lines from "In the Rain", and once he was done, I mentioned that I like the earring that he usually wears, the gold hoop with a cross attached, and pointed out that since I liked that earring of his so much, I went and got me a pair in silver. When he saw that I was wearing those earrings, he asked, "Do you think they might have 'em at the mall across the street?" I had a great, enjoyable time interviewing him. We even talked about things that weren't on the interview, and he was just as interested in what I had to say as I was in what he had to say, which just proves once again how down-to-earth he truly was.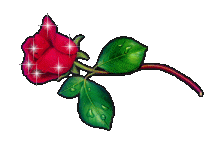 He will never be forgotten...
"I can remember The Unity Festivals and The Functions At The Junction that we would have here in Compton. Our former Mayor, Mr. Omar Bradley, personal friend of The Dramatics, would invite them to perform. They were always more than happy and anxious (smile). Lenny, just like the other guys, always said that "If it weren't for our fans, there would be no Dramatics"! After the concert in Los Angeles on June 5, 2004, The Dramatics were kickin' it back stage. Lenny was seated talking to promoters, and when I asked for a picture with him and an autograph, Lenny smiled and leaped from his seat as it that seat were hot (smile). I then said to him in a joking manner, that our astrological sign (aries), was not mentioned in the song "I'm Going By the Stars In you Eyes." My birthday is April 9, and he even made himself the first to wish me a happy belated, and the first wish me Happy Birthday for this year! That made me feel soooo special! I will always love The Dramatics and keep in My heart Mr. Leonard Cornell Mayes. Rest in Peace." -Patricia Kline from Compton, CA
Got any memories of Lenny to share? Even if you didn't know him personally, I'm sure that every Dramatics fan has at least one fond memory of how Lenny touched their lives through his music and his performances. If you would like for your memories to be published on this page, please send them to: