Born in LaGrange, Georgia, on July 10, 1950. He moved to Detroit, Michigan when he was only a baby, which is why most websites say that Willie was born in Detroit. A youngster in Detroit, he lived right around the corner from Smokey Robinson.
His full name is Willie Lee Ford, Jr.
Willie sang with the Capitols prior to joining the Dramatics. He became a Dramatic in 1968, before the group was recognized by Stax Records.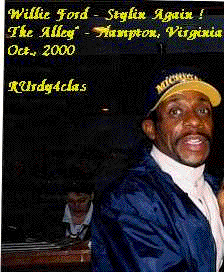 Willie attended Northern High School, where he played the saxophone in the school band, played baseball, and ran track.
He is 5'10 in height and his signature style is classy. Hats are his trademark.
When the Dramatics took their hiatus in 1982, Willie did not pursue a solo career. Instead, he worked at a Detroit phone company, installing phones.




How low can he go? This basso profundo is given a speaking part in so many of the Dramatics' songs such as "Love Is Here", "Don't Go There" from L.J.'s "Love Is About To Start" album, "Let's Make Luv Forever", "Be My Girl", and the beautiful "I'm So Alone" from the "Look Inside" album (2001). It goes without saying that the Dramatics fans can't get enough of that deep voice!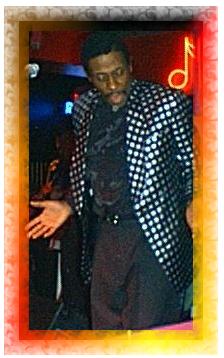 His hobbies are bowling, playing tennis, and collecting tape recordings.
Willie hopes to produce his own group one day. He would also like to write and produce songs.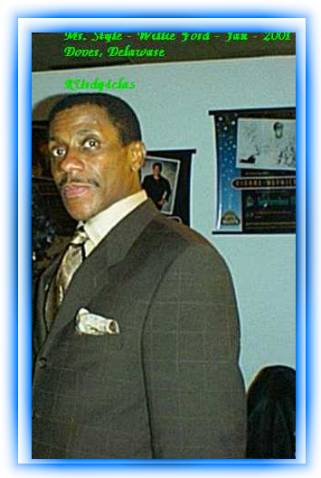 (Three above pictures courtesy of "Brendeeva")
Willie's favorite singers are Frank Sinatra, Nat King Cole, and Take 6. He listens to all types of music, including jazz, classics, and elevator music.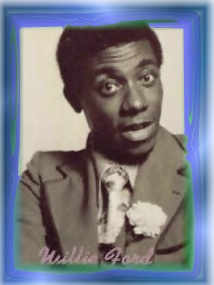 His nickname is "Sugar Bear" and his favorite food is vegetables. His favorite Dramatics song is "Whatcha See Is Whatcha Get".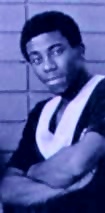 Willie's favorite Dramatics album is "Drama V".